Services for CNC machine tools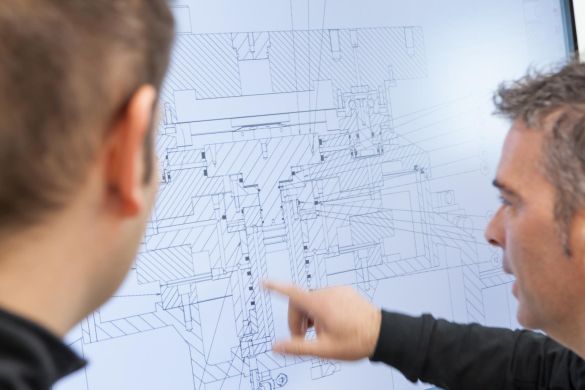 Assistec also provides mechanical assistance on machine tools, finding the best solutions to offer a comprehensive service
ASSISTEC's mechanical support for machine tools is designed to provide customers with a comprehensive service, with technicians able to intervene promptly to resolve all problems that may arise on the machine tool.
Our mechanical support service includes:
Routine and extraordinary maintenance on multi-brand machine tools

Overhaul of spindles and electro-spindles

Geometrical checks and dynamic tests to verify the performance and precision control of machine by means of instruments such as vibrometers, accelerometers and load cells.

Retrofitting of lathes and machining centres

Grinding of spindle cone directly on the machine
Maintenance and replacement of chillers for refrigeration machines

Application of guards and protections on machine tools and overhaul or replacement of telescopic casings

Installation of machine tools

Programming and technological courses on materials and tools

Preventive maintenance services: this allows scheduling machine downtime with production; the aim is to achieve the lowest number of interventions during the year and a constant maintenance budget
Contact us for more information about our mechanical support service for machine tools!
Mechanical
support

Mechanical and technical support on multi-brand machine tools.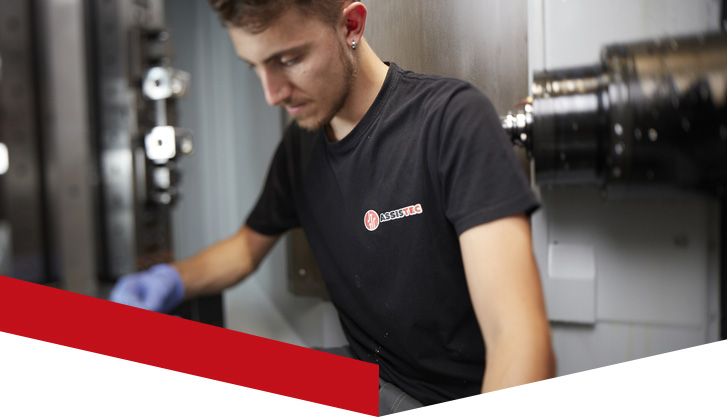 Electronic support

Technical and electronic support on machine tools with Fanuc, Mitsubishi and other manufacturers' electronics.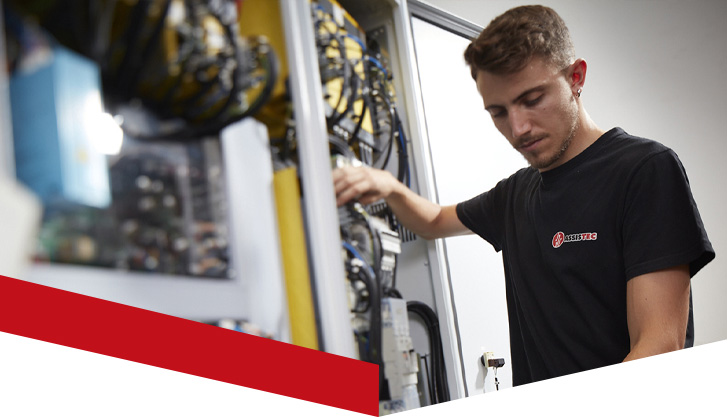 Assistec offers support and assistance by providing customers with the knowledge, skills and experience of its team for managing all types of electronic faults.
The service department carries out an in-depth preventive diagnosis by phone to ensure effective and efficient electronic support. The vast warehouse of electronic spare parts allows the problem to be solved even during the first technical intervention.
The skills and experience of our technicians ensure that downtime is kept to a minimum.
Our electronic support service includes:
Technical support on machine tools with Fanuc, Mitsubishi and other manufacturers' electronics.

Servicing of axis and spindle drives and motors of all series.

Installation of additional axes, rotary tables and dividers.

Robot interfacing for workpiece loading and unloading, push bar systems on lathes and CNC machines and interfacing of gantry loaders.

Modifications to the machine's PLC logic in order to bring it into compliance with

the current safety regulations, implementation of automatic doors, conveyor belts, increase in M-codes (rigid tapping, etc

.)

Applications on machine tools, interfacing of anthropomorphic or portal robots, automatic equipment, angle heads.
Any fault is promptly resolved by our team specialised in machine tool repair.
In addition to electronic support, our repair workshop also provides mechanical support to complete the service

The repair workshop: guaranteed rapid intervention
The electronic and mechanical support services for machine tools are guaranteed by the Assistec repair workshop.
Over the years, the repair workshop has become the company's state-of-the-art centre; it's staff of highly specialised electronic engineers and technicians, with decades of experience, is made available to customers.
One of the company's main features has always been its quick response times: repairs are carried out within 2-3 days, within which time the fully functional units are returned to the customer, guaranteeing excellent prices and repair quality.
The customer's machine tools will be up and running again in no time thanks to the efficient and fast customer service.
Equipped with the latest technologies, the company is able to repair all the equipment: axis and spindle drives, power boards, power supply units, numerical control units and Mapps.
ASSISTEC also repairs axis and spindle motors of any series, as well as chillers.
As confirmation of the commitment of the electronics team specialised in machine tools, a 12-month warranty is offered on most of the repairs carried out.
Repair
workshop

Guaranteed rapid intervention. the state-of-the-art centre of the company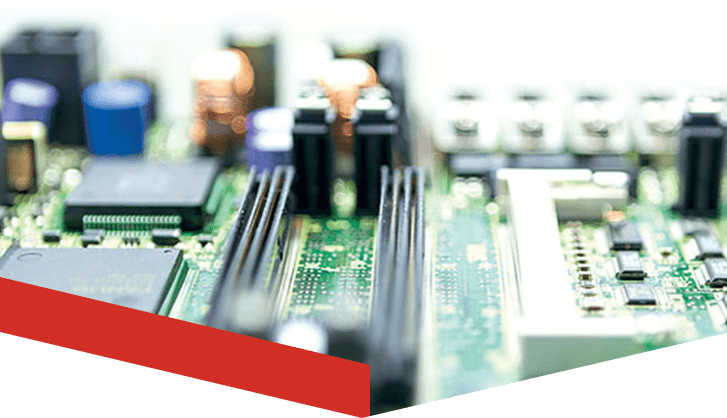 Spare parts

Sale of Fanuc, Mitsubishi and Siemens spare parts for machine tools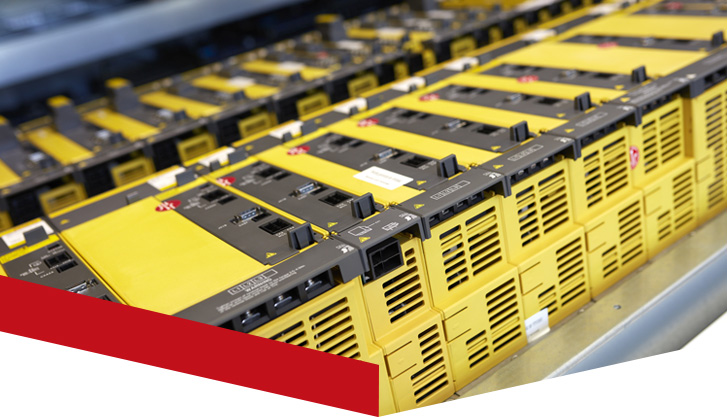 Thanks to the efficient spare parts warehouse that supports the service department. ASSISTEC sells various electronic and mechanical spare parts.
In order to quickly solve the Customer's machine downtime, the following spare parts are available for sale:
Drives
Power supply units
Fans
Fuses
Batteries
Sensors
Encoders
Electrical equipment for multi-brand cabinets
Numerical controls
Hydraulic power packs
Solenoid valves
Chillers