Assistec has extensive know-how in CNC and its interfacing with the external world, with the integration of both hardware and software systems.
In particular, Assistec is able to integrate third-party hardware systems, such as:
Additional axes (rotary tables, 4th and 5th axes)

Pneumatic or electric automation of operator doors

Application of D'Andrea or similar numerically controlled angle heads or boring and facing heads to your machining centre

High pressure systems (up to 200 bar)
In addition to these integrations, Assistec takes care of connecting your CNC "software" to control and supervision production systems, using the product of partner Fanuc:
Fanuc

MT-LINKi

, which allows to monitor the production status, recognise equipment faults, analyse production results and optimise resource and software planning; allows you to connect both machines with Fanuc CNC and with CNC of other brands such as Siemens, Heidenhain, Mitsubishi, Selca and other devices sich as PLC.

Fanuc

NCGuide

, which allows to simulate CNC controls directly on a PC to create work programmes and test them without working on board the machine.
For more information, download the information brochures here:
INTEGRATION BETWEEN CNC MACHINE TOOL AND MES OR ERP OF THIRD PARTS
It is possible to interconnect CNC machines even if the customer has installed a third-party MES or ERP.
The main information that is transferred from the machine to the company management is cycle time or tooling, machined parts, alarm machine or other signals useful for supervision.
The interconnection is possible even in the presence of dated machines, generally without direct connection to the company network, simply using a hardware device provided by Assis-tec.
All machines can be connected directly via ethernet or external equipment.
The interconnection of machine tools has become increasingly necessary over the years, especially with the advent of Industry 4.0, thanks to which most of the companies in the Italian industrial sector have chosen to renew or integrate their machinery fleet and to equip themselves with software capable of interconnecting machine tools and collecting production data.
It is well known that monitoring machines in real time can allow the company to obtain many advantages, especially in terms of improved performance, in particular reduction of operating costs, improved productivity and better maintenance management.
System
Integrator

innovation and automation made in Italy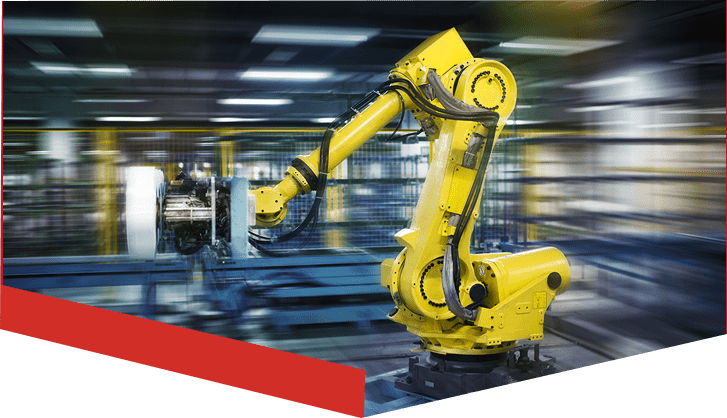 Robotic Islands Customized

Design, realization, installation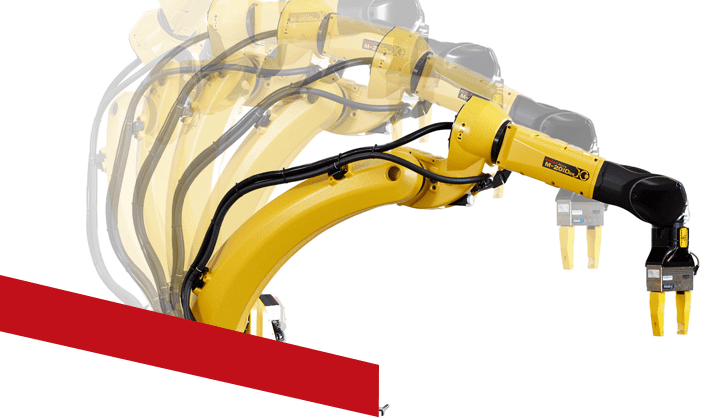 Assistec offers customers all its expertise and know-how acquired over more than 25 years operating as a technical service centre and system integrator, to design and implement the automation of CNC machines.
Assistec is a specialist in machine tool servicing and in workpiece or equipment handling.
In addition to automation for the servicing of machine tools, the company offers various vision systems:
2D integrated vision

for quality control applications (dimensional control or detection of discrepancies such as dents, abrasions, etc.)

and for workpiece timing systems

.

3D integrated vision for applications such as piece bulk pick-up, automatically and without operator intervention.
In addition to quality control systems with the aid of 2D vision, Assistec also manufactures:
traditional dimensional quality control systems on custom-built measuring benches.

three-dimensional control stations, which have the great advantage of being able to automatically modify the tool offset correctors of the machining process and in this way obtain an unattended cycle.
A winning factor in our customised solutions is the painstaking care taken in the design of the robot and CNC communication systems. This is possible thanks to our in-depth knowledge of the machine tool, its machining cycles and by carefully listening to the customer's need for user-friendly systems.
A fundamental and indispensable aspect is the analysis of the production process. Understanding the real capacity requirements of the plant allows Assistec to guarantee the right amount of autonomy without operator intervention and to avoid production downtime especially during the unattended night cycle.
When designing customised plants, Assistec carefully analyses the need for production flexibility in order to meet current and future needs.
The production follows an ever-evolving market, which requires constantly updated machining cycles. Our systems adapt to new requirements without the need to redesign the entire system.
How do we design our systems?
We work alongside customers to carefully analyse their production process and needs

We prepare a feasibility study

We design the automation

We simulate the proposed solution

We install the customised solutions at the customer's premises

We provide advice and specialised post-installation assistance
Advantages of robotic islands
| | | | |
| --- | --- | --- | --- |
| | | | |
| Increased sales | Lower stock levels | Greater gross margin | More spindle hours |
| | | | |
| Multiple control of CNC machines | Physical relief | Reduced labour costs | Quick reaction to market fluctuations |
| | | | |
| Increased production | | | |

Contact us for a free inspection and to explain what your needs are.

Assistec's research and development department has developed an effective, fully automated solution for the servicing of machine tools. Our Robofeed machines are based on Fanuc efficiency and reliability.
The robot occupies about 1.3 squares metres of surface area and can be equipped with up to 24 drawers.

The degree of automation of the entire production line can be improved by combining several robots in different stages of the production process.
Combinations available
-Robot 12kg ( couple of pieces with a total weight of 10kg )
-Robot 25kg ( couple of pieces with a total weight of 22kg )

Advantages
Process control
The use of a robot to enslave the production line allows to obtain a real-time monitoring on the processing
Our machines
ROBOFEED

Automated solution for ROBOFEED machines