News and Press

Machine tool maintenance: how to extend the life of numerically controlled machines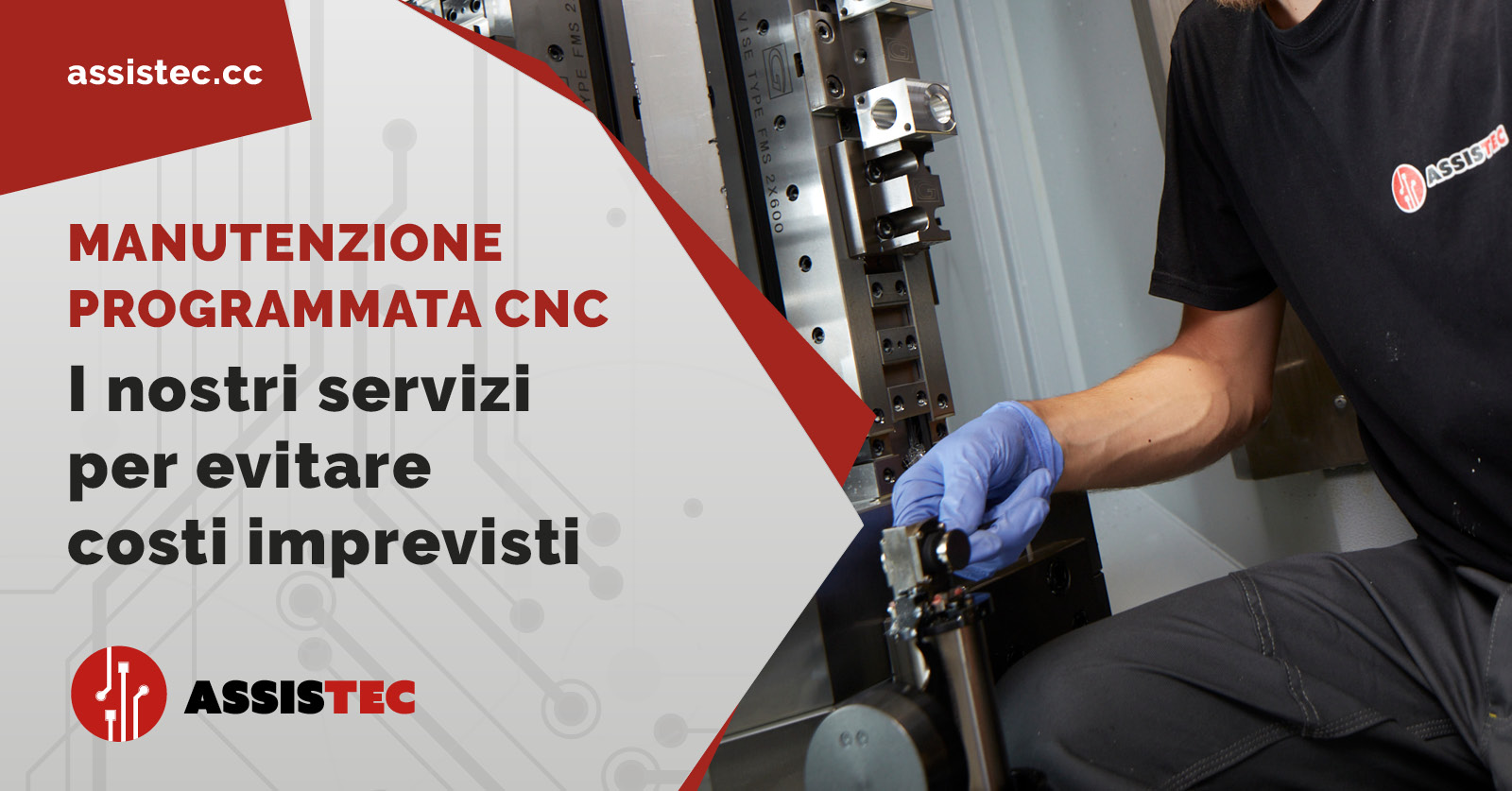 The importance of preventive maintenance for CNC machine tools
Just like any other equipment within a company, it is crucial to check the health of machine tools. Failure to do so can result in very serious risks, including decreased productivity, machine downtime and even unexpected repair expenses. This is why, in recent years, many manufacturers have embraced a philosophy of prevention by conducting regular and rigorous checks on CNCs and replacing mechanical and electrical components subject to wear and tear. Otherwise, meeting the standards demanded of a modern smart factory operating within an Industry 4.0 supply chain would be impossible.
Read more
Regeneration of Electronic Spare Parts is the first step towards Sustainability
Regeneration of Electronic Spare Parts is the first step towards Sustainability
Nowadays, there is a lot of discussion about environmental and social sustainability, raising various questions about how we can achieve the goals laid out in the Agenda 2030, which was drawn up and signed by the United Nations. In a global context where it is necessary to bring about change, we at Assistec are increasingly recognising the importance of embracing an innovative mindset based on the concepts of Sustainability and Circular Economy.
Read more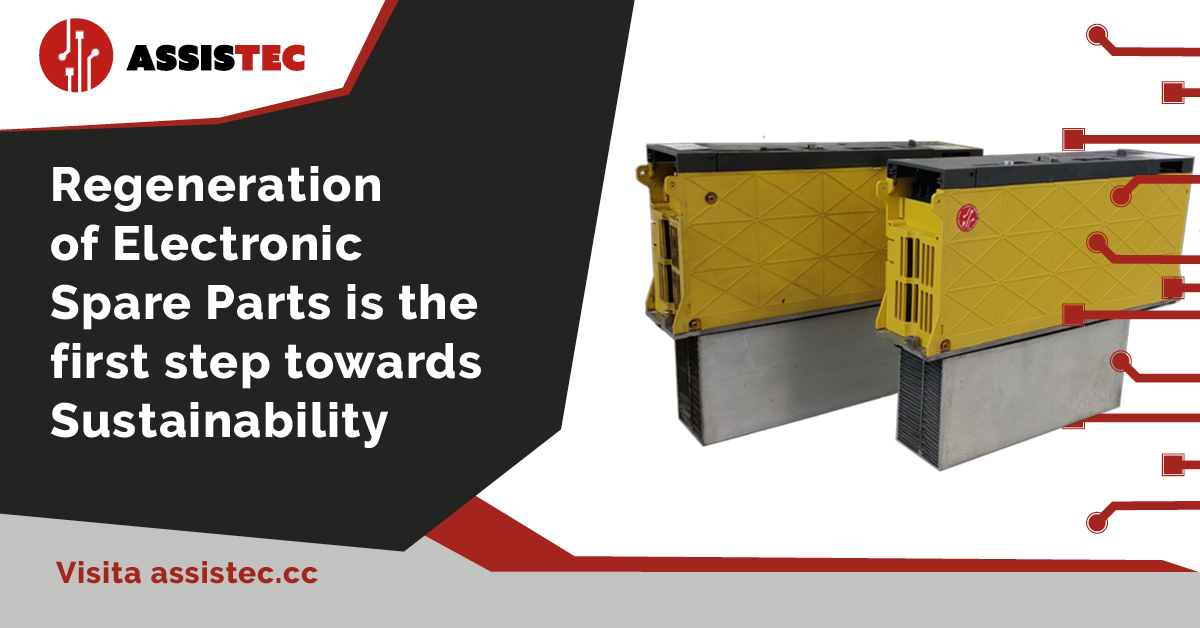 Our mechanical support services for machine tools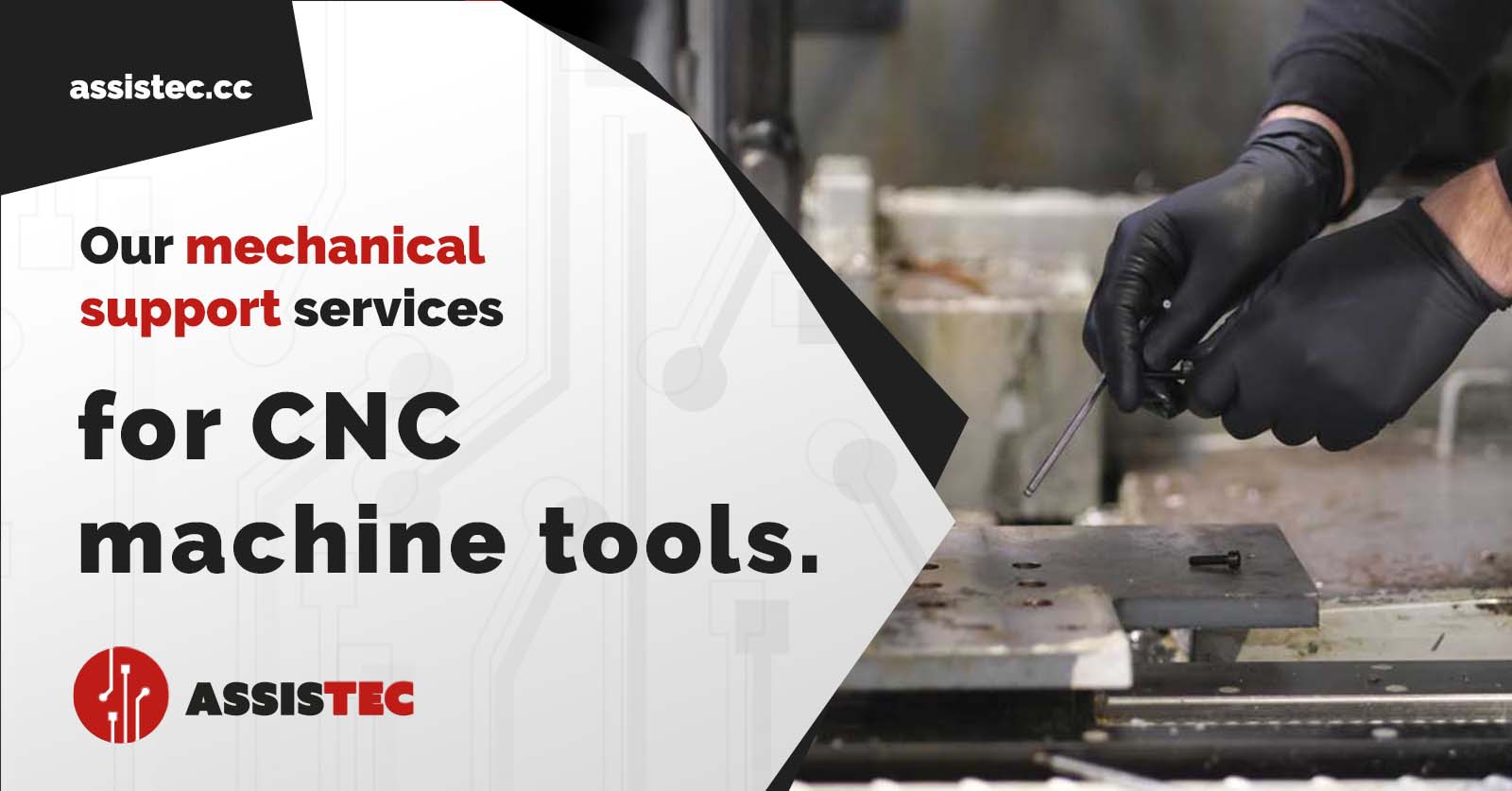 Mechanical support on machine tools
Do you own a metalworking business? How often have malfunctions prevented your machine tool from starting or triggered emergency alarms? Every time it happens, not only is valuable time wasted, but there is also the risk of more severe consequences, such as a production halt or financial loss. Rely on Assistec for the mechanical servicing of your machine fleet, ensuring optimal functionality of your industrial equipment.
Read more
Why does annual scheduled maintenance pay off?
Più Increased safety for your machine tools
Numerical control machines play a central role in modern smart factories that have embraced the benefits and challenges of Industry 4.0. Affinché However, they must function optimally in order to consistently perform at their maximum capacity. Otherwise, there is a risk of unforeseen production slowdowns, machine downtime and, in some cases, even severe damages and financial losses. How can we prevent these risks? By scheduling an annual electronic and mechanical check-up. Performing scheduled preventive maintenance on your CNC machines means safeguarding the well-being of your personnel and the entire production chain.
Read more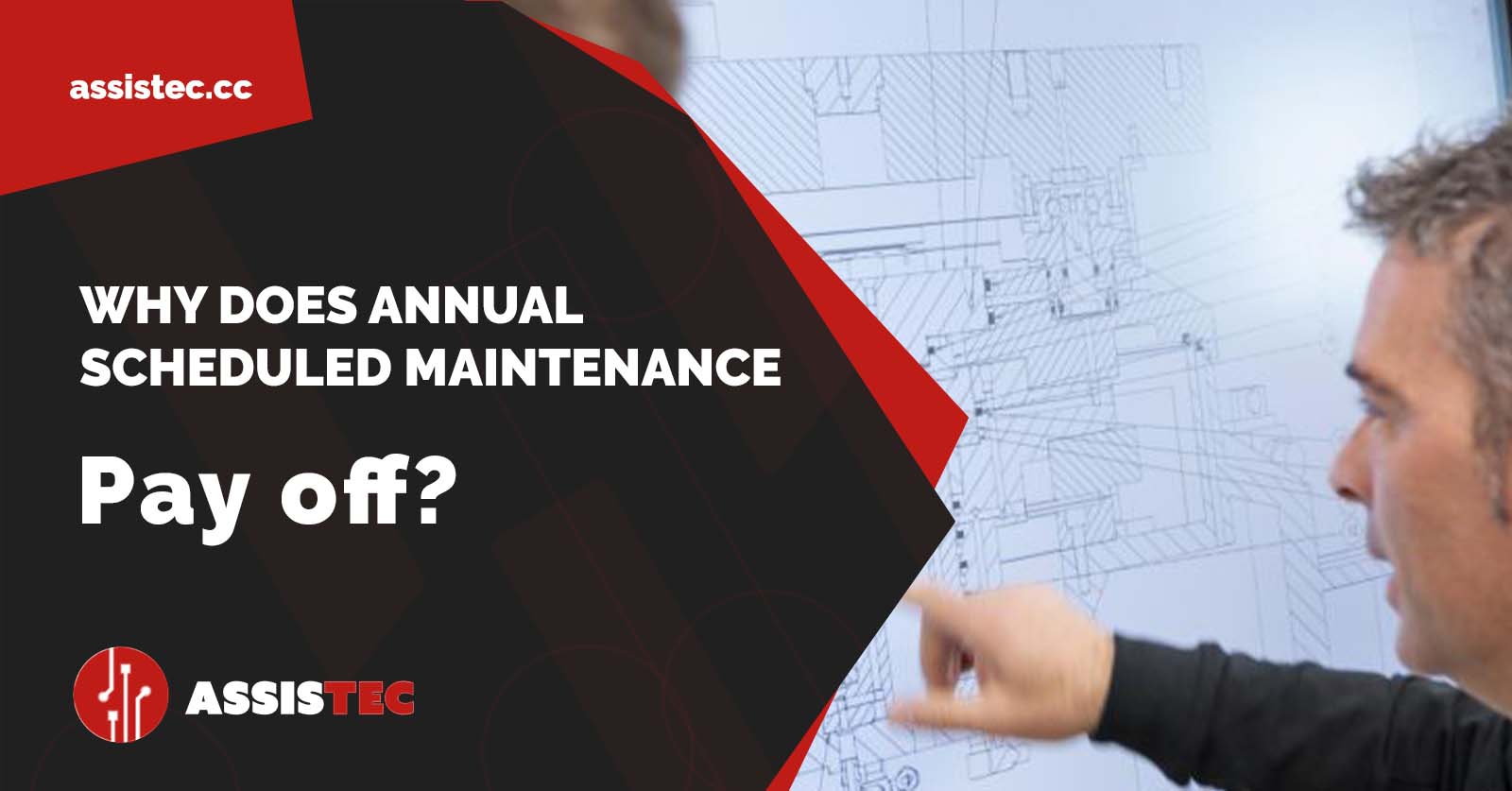 Four tips for choosing the best service centre for your CNC machines
Maintaining your fleet of machines
If you own a mechanical workshop or smart factory operating in the agricultural machinery or packaging sector, and you work with CNC machinery, choosing the right assistance service for your machine fleet can significantly impact the quality of your work and the final product. This is why it is always a good idea to partner with an experienced provider specialising in the mechanical and electronic servicing of machine tools.
Read more
In June edition, Tecné magazine dedicates extensive space to Robofeed Flexi
The collaboration of Assistec with SCHUNK resulted in the Robofeed Flexi-RC2 line, a modular robotic island that can serve up to three machine tools.
Read more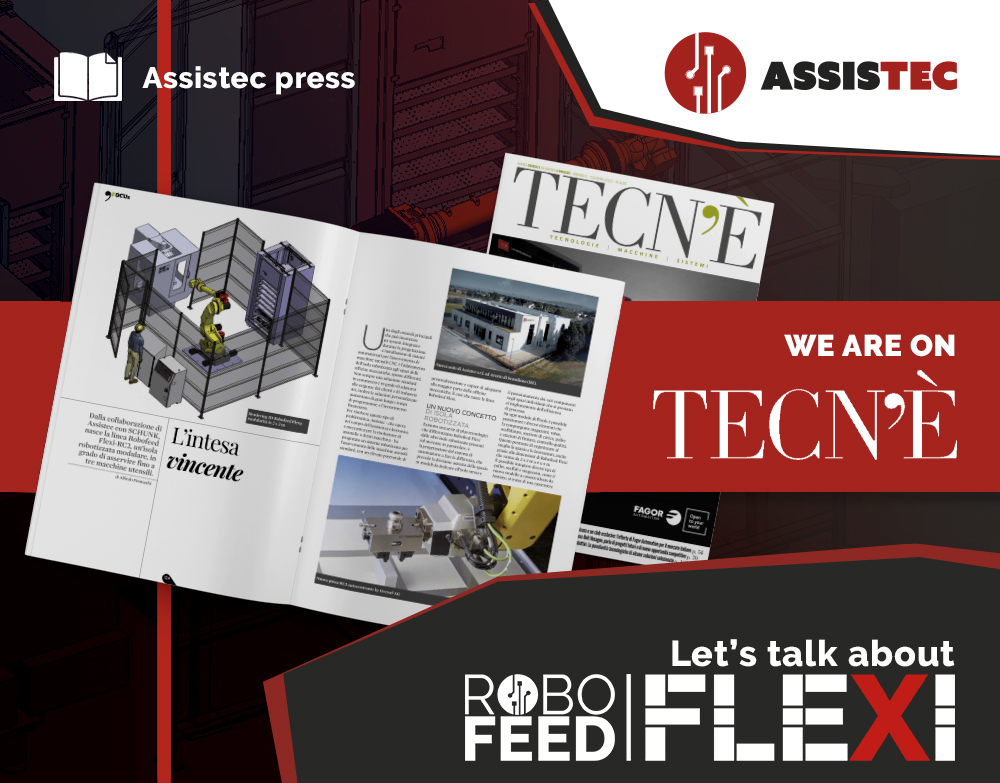 Services and products to support machine tools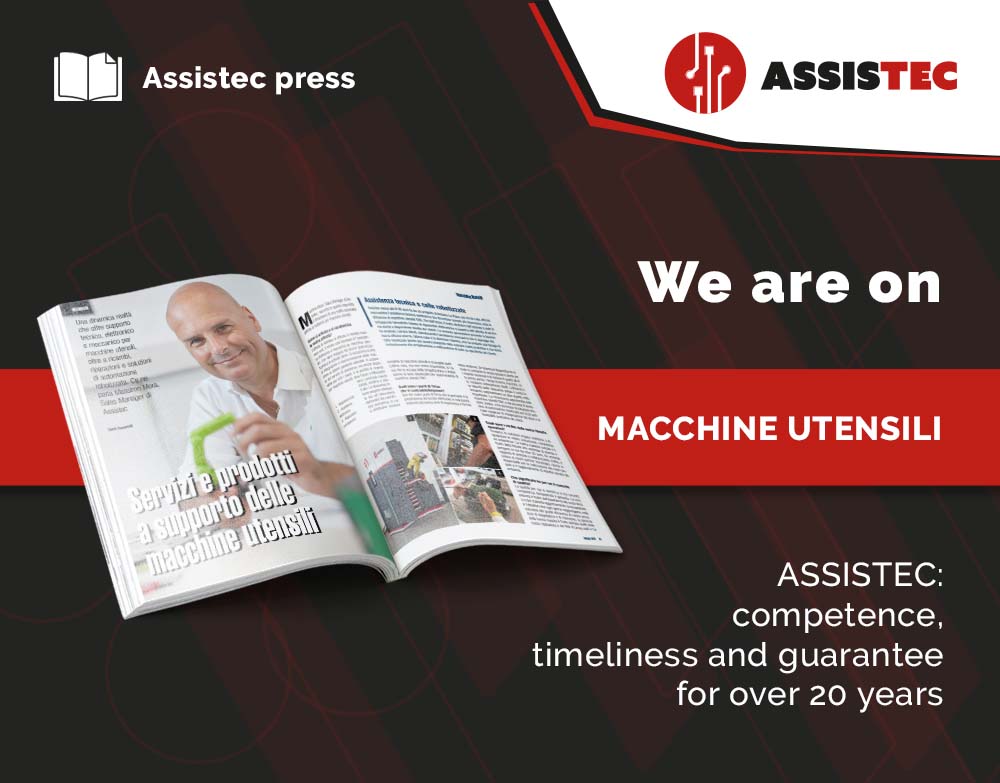 A dynamic company that offers technical, electronic and mechanical support for machine tools, as well as spare parts, repairs and robotic automation systems. Massimo Mora, Sales Manager of Assistec, tells us about it.
Read more
Prevent machine downtime with CNC maintenance
We are the ideal partner for your business, a company that has been operating for more than twenty years in Reggio Emilia, in the heart of robotics and industrial automation.
Read more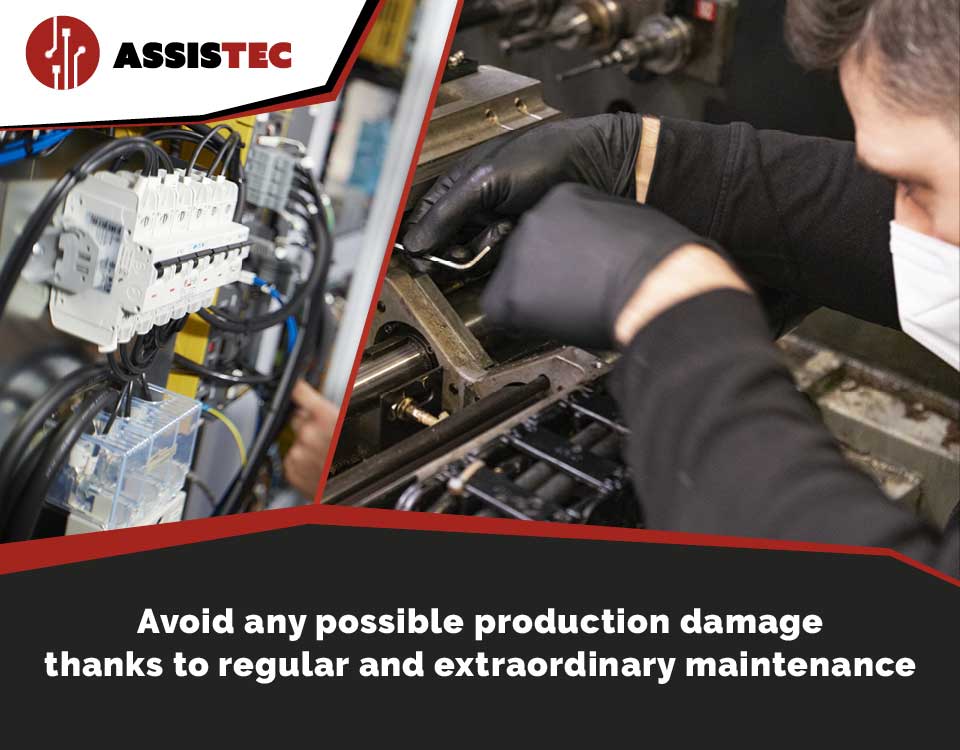 Assistec is taking part in MECSPE 2021, the reference fair for the manufacturing industry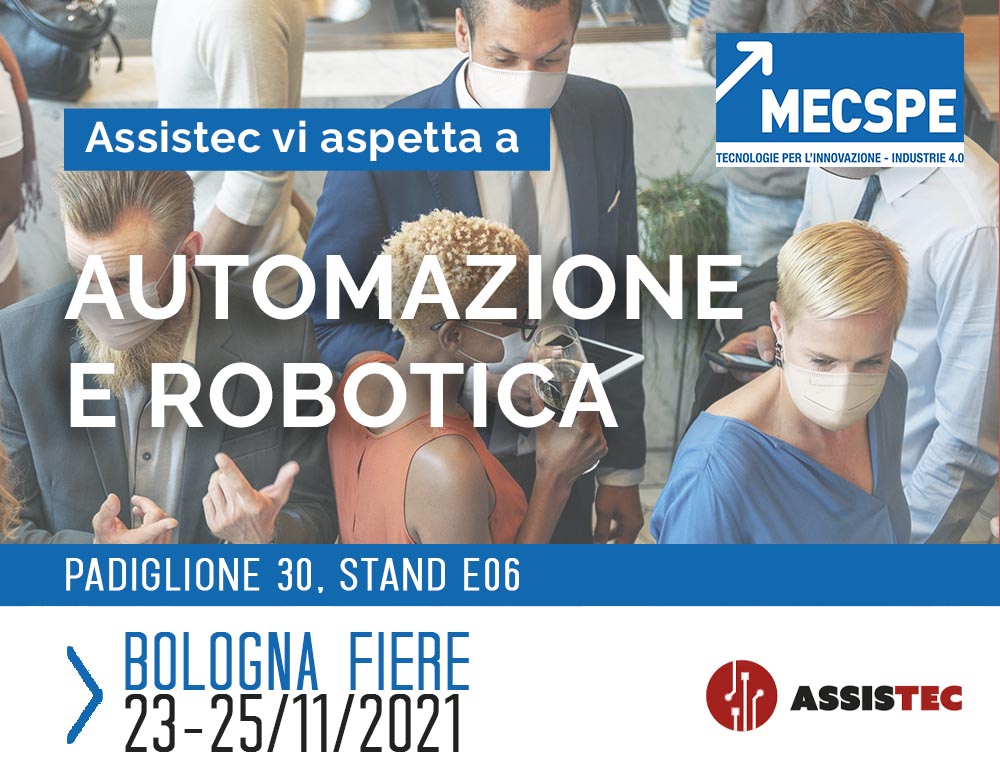 Appointment at Bologna Fiere from 23 to 25 November Hall 30, Stand E06 to discover our Robofeed automation solutions and system integrator interventions on the CNC.
Read more
INDUSTRIAL AUTOMATION PROMOTES SMART WORKING
INDUSTRIAL AUTOMATION PROMOTES SMART WORKING
Industrial automation favors smart working, because it allows a company to be operational even when humans are absent.
Read more