WHY CHOOSE ASSISTEC

Technology and assistance at your service
Are you looking for a reliable partner to fix mechanical and electronic problems on your machine tools? With Assistec, machine downtime is reduced to a minimum and production stops are avoided. Our expert know-how allows us to solve any type of anomaly quickly, so you can resume production immediately and make your machine park run more efficiently. Render your production line safe with our quality programme and fast spare parts service.
---
Assistec Quality
The full-care assistance programme with full maintenance and repair coverage
Electronic faults in machine tools can cause production delays and unexpected repair costs. To prevent this, choose Assistec Quality, our emergency service programme that guarantees comprehensive electronic support and assistance. Thanks to our specialised technicians and the always active telephone support, malfunctions can be quickly detected and fixed as quickly as possible. In this way, you can get up and running again in no time at all, and your CNC machine park will be more efficient.
Would you like to activate the Assistec Quality service with lifetime warranty and benefit from its advantages? Call us on +39 0522 989436 o ask for more information here >>

Upon request, an extended warranty can be applied to guarantee mechanical support as well.

Why choose Assistec
ASSISTEC QUALITY il programma di assistenza full care con copertura completa per manutenzione e riparazione

technical preparation
tecnical support by telephone
Technical support by telephone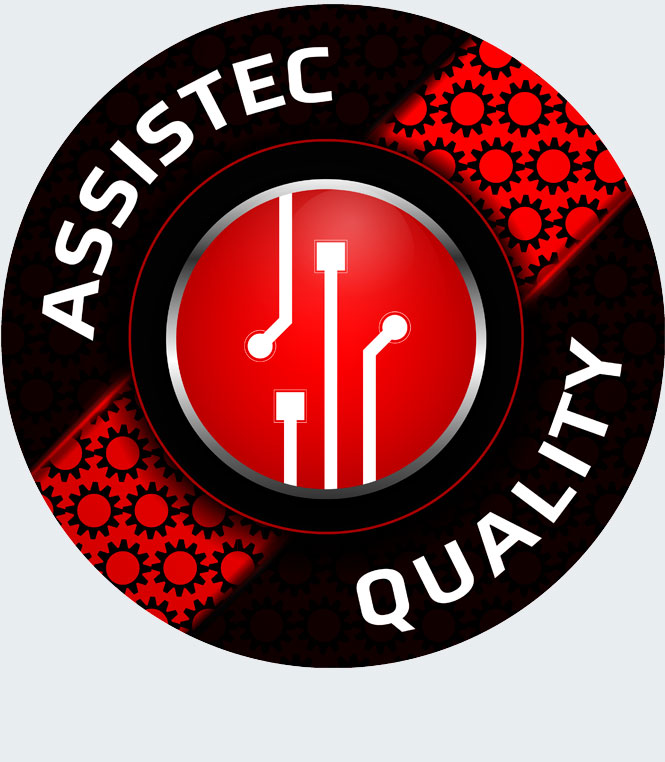 Lifetime warranty

immediate investment return

Just in time
The fast spare parts sales service
The main cause of a production stop is very often the wait for a spare part. To resolve downtime quickly, we offer our customers the "Just in Time" service. So if you order the part you need before 12 noon, you will receive it the same day!
In its large and well-stocked warehouse, Assistec has all kinds of spare parts for CNC machine tools. We can respond to all your requests by providing support for various brands, including: Fanuc, Mitsubishi and Siemens. Our team will provide you with support and assistance to find the spare part you need, as well as the different electronic or mechanical components.
Do you need Just in Time delivery? Call us on +39 0522 989436 o ask for more information here >>

---
System Integrator Services

With the collaboration of Montronix, a leading provider of process analysis and tool control solutions, as well as machine protection and machine condition analysis, we are able to provide customers with efficient and precise CNC machine tool monitoring, with applications for: machining centres, lathes, grinders, drills, cutters, robots, handling and self-diagnosis machines.