INDUSTRIAL AUTOMATION PROMOTES SMART WORKING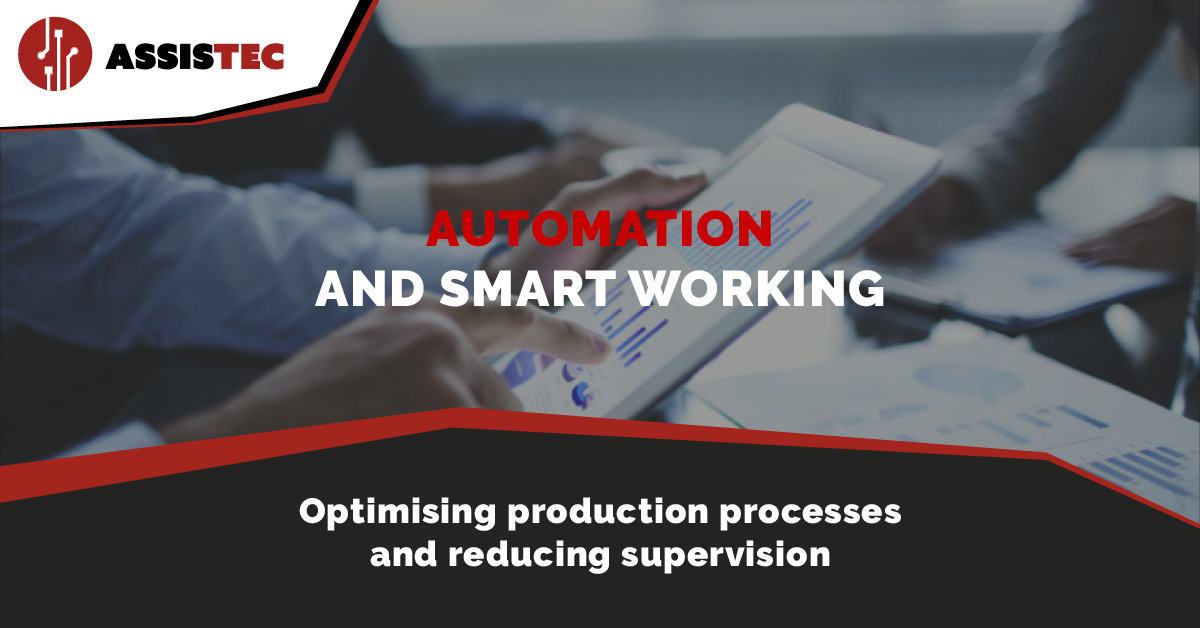 Optimises production processes and limits supervision
Industrial automation favors smart working, because it allows a company to be operational even when man is absent. By integrating a CNC machine fleet and, in particular, customized robotic islands, production processes are optimized and the work can continue 24h without supervision, or in any case limiting the supervision activity. There is never a stop to production, even during holidays or weekends, because monitoring is also done remotely.
The addition of a robotic cell to a CNC machine tool greatly improves the workflow and ensures high productivity, through a constant repetition of the quality of the final product.
A new work management system
Industry 4.0 tools, including robots, enhance smart working. An online and remote work management system, which allows the company to offer its customers an increasingly appropriate service and tailored to their needs. How? Through virtual circuits always active, that they comprise: real-time management of the warehouse, analysis of the data, marketing, purchases, commissioning trouble-shooting. This management of work results in considerable savings on travel for the company and, consequently, in greater profit.
Smart workers allow a 24-hour presence for the management of sales and support activities, in particular for businesses that have international contacts.
New needs, new professional roles
Unlike what one might think, industrial automation inevitably generates new areas of expertise and, therefore, new jobs. There are often real debates on the subject, with rather radical currents of thought that the integration of robots in the company is one of the main causes of staff cuts. It's not like that! The conversion of an enterprise into a smart factory, with the introduction of robotic islands in the assembly line, creates as many professional roles at the forefront to meet new technological needs. Most industries will always need human operators alongside their robots.
Turn your business into a smart factory
Thanks to the know-how accumulated over 20 years of work, we at Assistec support you during all the phases of design and installation of the robotized island, to ensure that it is best suited to your production line. All the Industry 4.0 solutions we develop, such as the Robofeed line (link to section), guarantee the best results and are customized according to the production process and reference sector.
Contact us for more information or call us at 0522 989436.
Recent Posts

The collaboration of Assistec with SCHUNK resulted in the Robofeed Flexi-RC2 line, a modular robotic island that can serve up to three machine tools.

A dynamic company that offers technical, electronic and mechanical support for machine tools, as well as spare parts, repairs and robotic automation systems. Massimo Mora, Sales Manager of Assistec, tells us about it.

We are the ideal partner for your business, a company that has been operating for more than twenty years in Reggio Emilia, in the heart of robotics and industrial automation.