Electronics technician: who is he and why is he in demand

What does an electronics technician do?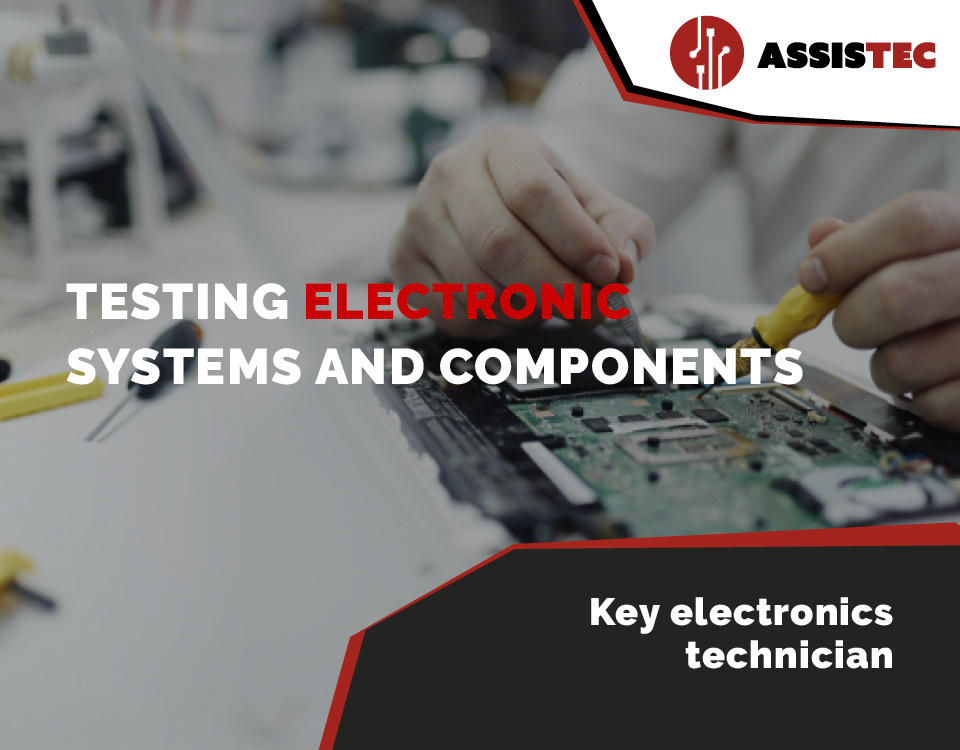 An electronics technician, also known as an electronics expert, is a specialised person who designs, develops and services electronic systems and components. Unlike the common electrician, the electronics technician collaborates with the engineering team and is an expert in the production and installation of electronic equipment and software, and in their calibration and testing. Electronics technicians are responsible for testing the performance of components, providing technical support, servicing electronic boards, performing computer simulations, preparing technical documentation and scheduling maintenance.
They are a key figure in the industrial automation sector, in particular for the maintenance of the electronic equipment of CNC machine tools and robotic islands. In the event of faults or malfunctions, they can intervene to diagnose and repair any kind of analogue and digital instrument. In a market that is increasingly competitive and geared towards the advantages of Industry 4.0, it is preferable to select technicians with specific skills such as an electronics expert. Assistec has also made this choice, integrating qualified and constantly updated electronics technicians into its workforce.
Main differences with the mechatronics technician
The mechatronics technician is a relatively new figure, mainly requested by large companies, who is highly skilled in electronics and mechanics. This role developed from the need to have one person capable of resolving both electronic and mechanical problems on CNC machine tools. However, this particular feature is also its biggest limitation, as the role doesn't specialise in either one field or the other. A mechatronics technician is more likely to be employed in production companies to fix general faults and, if necessary, to contact electronics or mechanical specialists for problems they are unable to solve.
For this reason, more and more smart factories are deciding to hire or train electronics and mechanical technicians. Except in exceptional cases, malfunctions in a CNC machine tool usually relate to the electronics or mechanics and require targeted interventions.
The difficult relationship with schools
Despite the high demand for electronic and mechanical engineers, it is becoming increasingly difficult to find qualified personnel. This is mainly due to two reasons:
schools are promoting more mechatronic courses thanks to funding from large companies that are more interested in precision mechanics;

electronics technicians who graduate from high school often lack specific knowledge, as the courses do not always provide an adequate level of in-depth knowledge;
To overcome these problems, Assistec is working on a project with schools aimed at offering training in its company, and at contributing to the professional growth of students.
The electronics technician inside Assistec
Since 1999, Assistec has continued to expand its highly specialised team, introducing experienced and highly professional electronics technicians into its workforce. Over the years we have integrated our services with mechanical support and the electronics laboratory in order to guarantee immediate resolution of any machine faults and breakdowns.
Contact us to have an efficient and productive machine park, minimising the risk of breakdowns and production stops. Our technical-electronic service centre is ready to intervene with targeted, quality overhauls.
Recent Posts

The collaboration of Assistec with SCHUNK resulted in the Robofeed Flexi-RC2 line, a modular robotic island that can serve up to three machine tools.

A dynamic company that offers technical, electronic and mechanical support for machine tools, as well as spare parts, repairs and robotic automation systems. Massimo Mora, Sales Manager of Assistec, tells us about it.

We are the ideal partner for your business, a company that has been operating for more than twenty years in Reggio Emilia, in the heart of robotics and industrial automation.