FANUC CNC Guide: efficienza e produttività con la simulazione su PC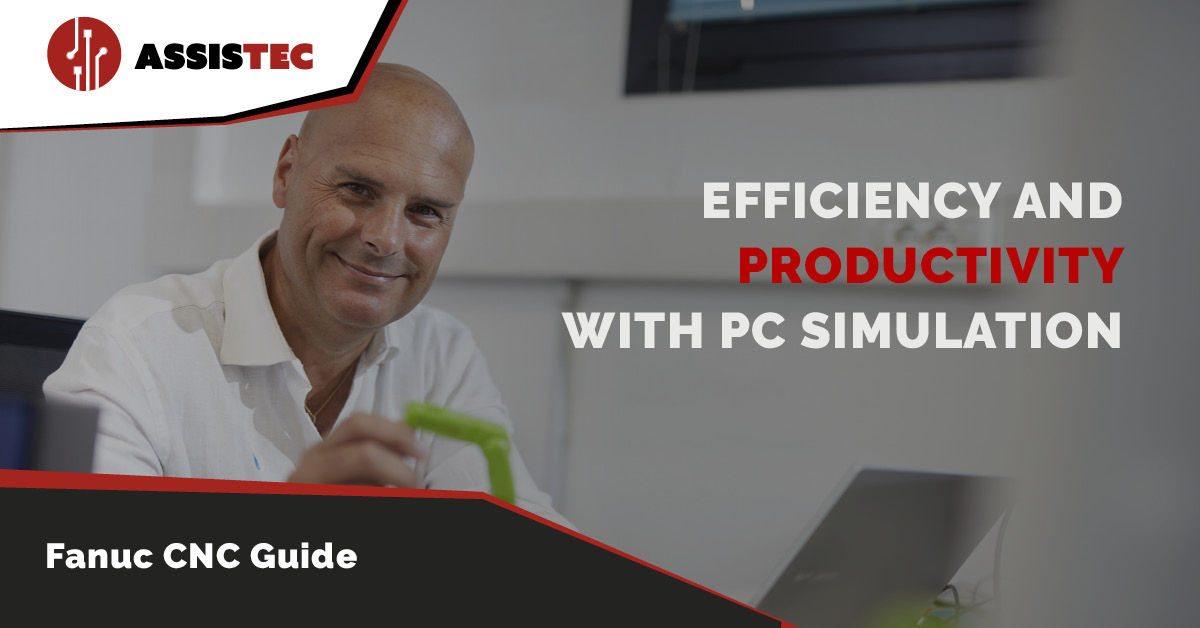 The perfect tool to learn about CNC
With the advent of smart factories and industry 4.0, specific knowledge of the technical features of CNC machines has become even more necessary. This is why FANUC decided to develop a new software, called FANUC CNC Guide. This intelligent, simple and effective system now makes it possible to simulate the machining programs of CNC machine tools directly on a PC. The simulation reproduces the CNC with the utmost precision, so you can create work programs and test them without being on the machine. It is also an ideal industrial training tool for teaching students how to use the software.
Features, advantages and benefits
To best simulate the CNC environment, both for programming and learning, the FANUC CNC Guide package includes a MANUAL GUIDE, for conventional programming. The FANUC CNC Guide also allows you to simulate and manage the FANUC development tools used by machine tool builders and OEMs. The software runs on standard PCs, without the need for additional hardware.
For schools and for individuals who want to learn how to program and use the software, FANUC CNC GUIDE Academic has been developed. This version can be used by up to 16 PCs connected to the same server.
Install FANUC CNC Guide with Assistec
In addition to being a leader in the field of electronic and mechanical support, with specialised know-how in system integration operations, Assistec is also an authorised dealer of the FANUC CNC Guide. Contact us or call us on +39 0522 989436 to request a quote. Our technicians will guide you through all the phases of software integration, from installation to direct assistance.
Recent Posts

The collaboration of Assistec with SCHUNK resulted in the Robofeed Flexi-RC2 line, a modular robotic island that can serve up to three machine tools.

A dynamic company that offers technical, electronic and mechanical support for machine tools, as well as spare parts, repairs and robotic automation systems. Massimo Mora, Sales Manager of Assistec, tells us about it.

We are the ideal partner for your business, a company that has been operating for more than twenty years in Reggio Emilia, in the heart of robotics and industrial automation.