FANUC MT-LINKI: A SIMPLE DATA COLLECTION METHOD

Continuous monitoring of the machine park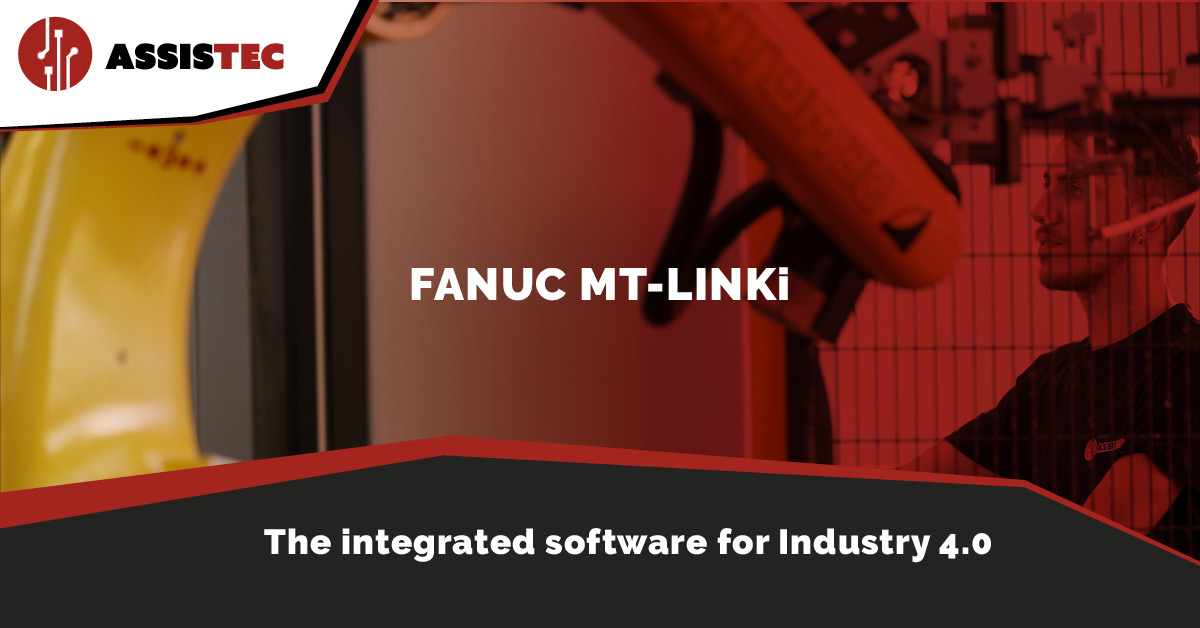 The revolution of Industry 4.0 is just a click away with FANUC MT-LINKi. This integrated PC software enables the collection of CNC data and monitoring of production equipment, such as machine tools, robots and PLCs. The system allows you to connect the machine park of your smart factory to production control and supervision systems, thus providing several benefits including analysis of production status, fault detection and optimised resource planning.
FANUC MT-LINKi allows you to monitor the production status of the entire factory in real time and in an intuitive way. In the event of faults or breakdowns, the system promptly activates the appropriate safety measures, sending alarm notifications to the operator. No special hardware is required to install the software, and configuration is quick and easy.
360-degree supervision and diagnostics
With FANUC MT-LINKi you can review the operating data of each individual machine at any time, and compare them with the production schedule. In addition, you can check the degree of use of the equipment, identifying any that are not used very often. This allows you to optimise the planning of the factory resources.
All diagnostic data, such as alarm and programme history, can be viewed directly on the computer. Planning and preparation of reports in Excel format also becomes automatic with FANUC MT-LINKi.
Choose Assistec, choose FANUC MT-LINKi
In addition to being a leader in the field of electronic and mechanical support, Assistec is an authorised dealer of FANUC MT-LINKi. Contact us and ask for a quote, our System Integration experts will guide you through all the stages of software integration, from installation to direct assistance.
Recent Posts

The collaboration of Assistec with SCHUNK resulted in the Robofeed Flexi-RC2 line, a modular robotic island that can serve up to three machine tools.

A dynamic company that offers technical, electronic and mechanical support for machine tools, as well as spare parts, repairs and robotic automation systems. Massimo Mora, Sales Manager of Assistec, tells us about it.

We are the ideal partner for your business, a company that has been operating for more than twenty years in Reggio Emilia, in the heart of robotics and industrial automation.