OPERATIONS PERFORMED BY AN INDUSTRIAL ROBOT

Rigid automation and flexible automation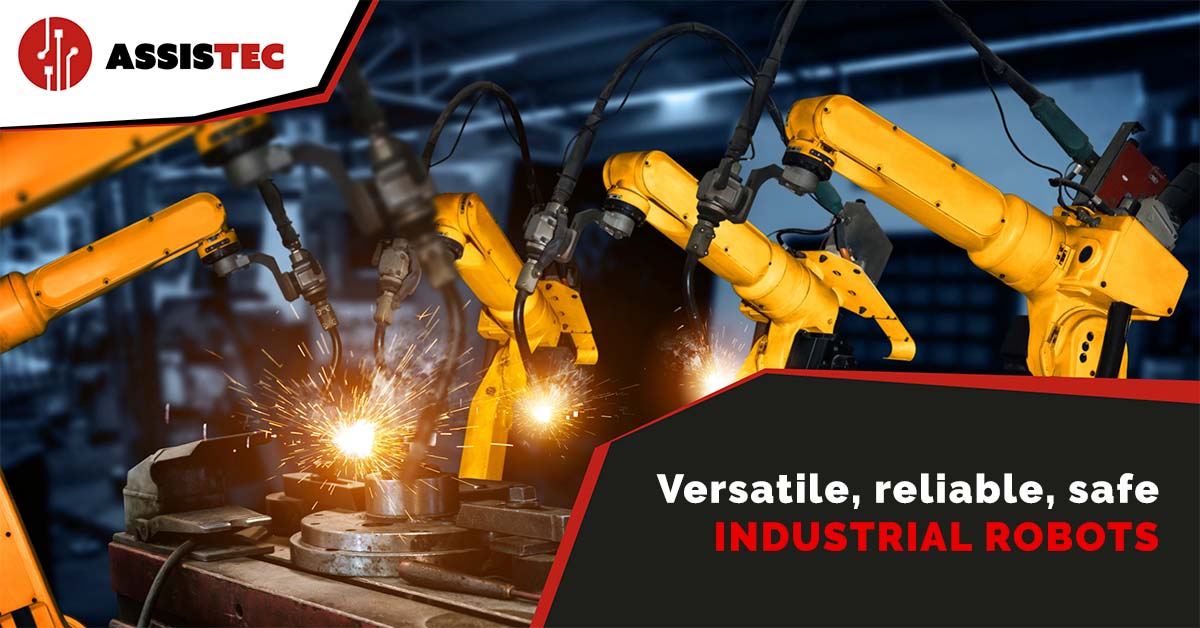 Object manipulation, laser cutting, assembly, painting, and welding are just some of the many processes carried out by an industrial robot. They are extremely versatile and flexible tools that can be programmed according to the type of work. Since their introduction in the 1960s, robots have marked a turning point in automatic precision machining, standing out from their predecessors, such as NC machine tools.
The application of this technology in automated production systems has ushered in the era of Industry 4.0 and the Smart Factory. Its use has been decisive for many factors: reduction of labour costs, optimisation of production flows, increase in production rates, improvement of the quality of the finished product. The versatility, adaptability and precision of industrial robots have relieved human operators of the need to perform dangerous and repetitive tasks. Today they are used to carry out different types of operations, in both rigid and flexible automation systems. Here are some of the most important:
Object handling and transport
From palletising to loading and unloading, through to the packaging of goods. These are among the most common tasks performed by an industrial robot and do not relate to a specific sector. These operations exploit the robot's ability to pick up an object and move it in three-dimensional space, along paths and movements predefined by software.
In manufacturing lines, robots are typically used to perform tasks such as assembly, painting, laser cutting, welding, and deburring. These operations are made possible by the robot's ability to manipulate objects and tools, changing their characteristics and delivering a finished product.
Robots are efficient tools, capable of measuring and verifying the quality of industrial products, and identifying any manufacturing defects. This ensures higher throughput and shorter inspection times.
Servicing of CNC machine tools
Industrial robots can also be integrated with CNC machines to handle and load/unload objects of various sizes, thereby optimising the production process.
Assistec's innovative and automated integration
With the advent of Industry 4.0, the production cycle is constantly evolving and requires innovative and automated technologies. The Assistec robotic islands adapt to the new requirements without the need to rebuild the entire system, thanks to the robot and CNC communication software.
With our highly specialised know-how, acquired over more than 25 years working as a technical support service and system integrator, we design and build automation systems for CNC machines. We are specialists in machine tool servicing and in workpiece or equipment manipulation Contact us for advice.
Recent Posts

The collaboration of Assistec with SCHUNK resulted in the Robofeed Flexi-RC2 line, a modular robotic island that can serve up to three machine tools.

A dynamic company that offers technical, electronic and mechanical support for machine tools, as well as spare parts, repairs and robotic automation systems. Massimo Mora, Sales Manager of Assistec, tells us about it.

We are the ideal partner for your business, a company that has been operating for more than twenty years in Reggio Emilia, in the heart of robotics and industrial automation.