WHY CHOOSE ASSISTEC

Technology and assistance at your service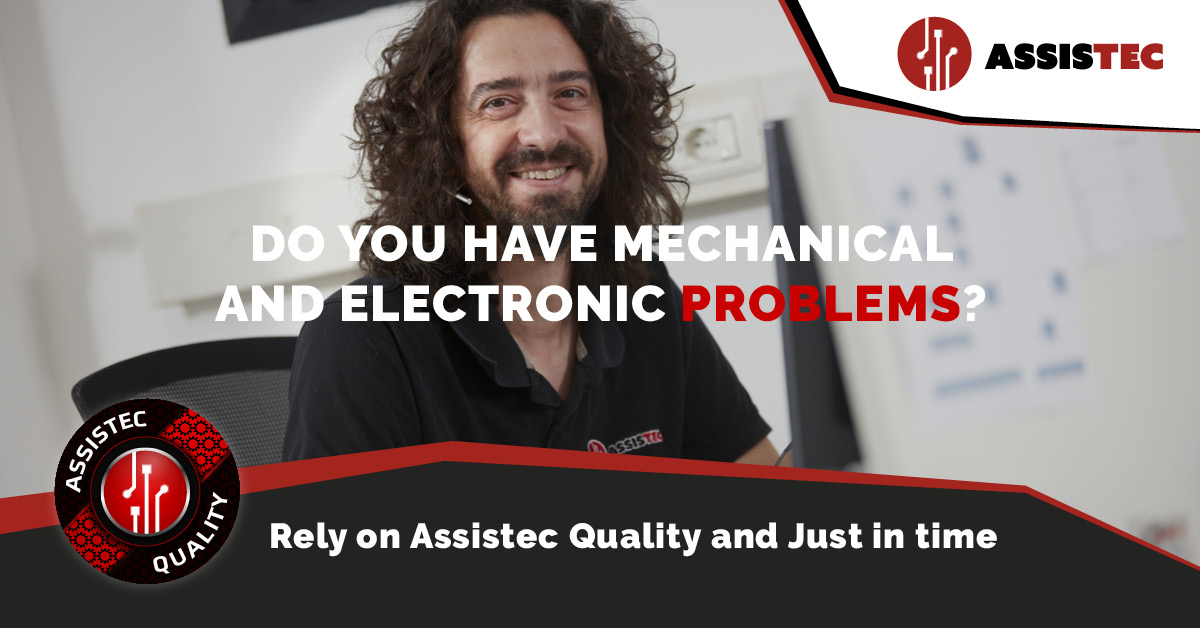 Are you looking for a reliable partner to fix mechanical and electronic problems on your machine tools? With Assistec machine downtime is reduced to a minimum and production stops are avoided. Our expert know-how allows us to solve any type of anomaly quickly, so you can resume working immediately and make your machine park run more efficiently. Render your production line safe with our quality programme and fast spare parts service
Assistec Quality, the full-care assistance programme
Electronic faults in machine tools can cause production delays and unexpected repair costs. To prevent this, choose Assistec Quality, our full-care electronic assistance service with full maintenance and repair coverage. You will have access to a number of benefits, including emergency response, technical training, technical telephone support, fast repair service, lifetime warranty and immediate return on investment. Thanks to our specialised technicians and the always active telephone support, malfunctions in your CNC machine can be quickly detected and fixed as quickly as possible.
Just In Time, the fast spare parts sales service
The main cause of a production stop is very often the wait for a spare part. That's why we have integrated a fast delivery service in order to solve machine downtime quickly: Just in time. So if you order the part you need before 12 noon, you will receive it the same day!
In its large and well-stocked warehouse, Assistec has all kinds of spare parts for CNC machine tools. We can respond to all your requests by providing support for various brands, including: Fanuc, Mitsubishi and Siemens. Our team will provide you with support and assistance to find the spare part you need, as well as the different electronic or mechanical components.
Discover the advantages of Assistec
We have been providing electronic and mechanical technical support for machine tools for 20 years. Speed, professionalism and availability have allowed us to grow over the years, until becoming a leading company in the field of industrial automation. Would you like to access the benefits of Assistec Quality or the Just in Time spare parts sales service? Call us on +39 0522 989436 or ask for more information here.
Recent Posts

The collaboration of Assistec with SCHUNK resulted in the Robofeed Flexi-RC2 line, a modular robotic island that can serve up to three machine tools.

A dynamic company that offers technical, electronic and mechanical support for machine tools, as well as spare parts, repairs and robotic automation systems. Massimo Mora, Sales Manager of Assistec, tells us about it.

We are the ideal partner for your business, a company that has been operating for more than twenty years in Reggio Emilia, in the heart of robotics and industrial automation.